ORF exists today because of the partnerships of a dedicated few who helped launch the effort.
With help and leading from the Holy Spirit, good is already being accomplished through this little rural church in the Midwest:
~ Lives have been changed and turned around.
~ Kids and adults have been given new hope by the Lord's grace.
~ People have been saved and angels have rejoiced EVERY time!
But we always need to GROW the church body, fulfilling the task set out in the Great Commission [Matt 28:18-20]. To help do that we need regular support to carry out that on-growing mission, as well as help to take care of what's on our plate from month to month.
You can make a general donation right now. Just click the yellow "Donate" button.

Notes: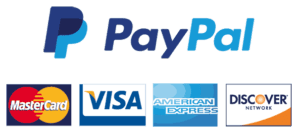 Is PayPal Safe?  Online donations are processed through PayPal.com, an intermediary service which protects your financial data. If you don't have or want a PayPal account, your single donation can still be processed online through this free service. A PayPal account is required to add a recurring/monthly donation, however.
Also, you are not required to use PayPal to make a donation. If you wish, simply mail donations to the address at the bottom of these pages. Just make your check payable to "Open Range", specifying any special fund or ministry name in the "notes" area. All donations are tax deductible.